What's Next in Desks?
There is growing consensus that sitting is killing you. The sedentary lifestyle of office workers and developers offers many benefits, but enhancing your physical health is probably not one of them (infographic). Considering the amount of time you spend at your desk and/or on your computer, investing in ergonomic office equipment including chairs, desks, monitors and keyboards is worthwhile.
Here are a few forward-thinking office elements to consider
Focal Upright Workstation
Why it rocks:
The Focal approach is totally new and could be revolutionary. The hybrid sit-stand position promotes continuous movement throughout the day, while still providing multiple stable positions. The desk can serve as a sit-stand desk as well, and the slant makes it perfect for creatives. You can still get a great discount if you are willing to pre-order and wait until fall to try it out.
Herman Miller Envelop Desk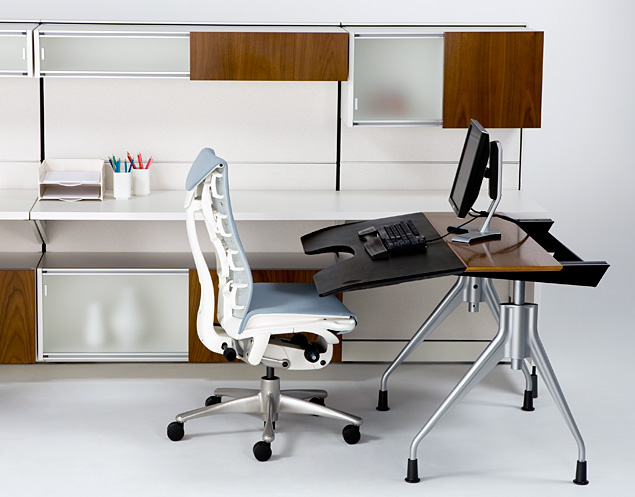 Why it rocks: Besides the fact it's a Herman Miller design, this simple desk makes it incredibly easy to make several position adjustments throughout the day, especially the healthier lean-back position.
OFM 680 Reclining Chair
Why it rocks: Shouldn't every office chair recline? Yeah, I think so too. The 680 is reasonably priced as higher-end workstation chairs go, which might make it the best choice if you only want to make one change to your workstation setup.